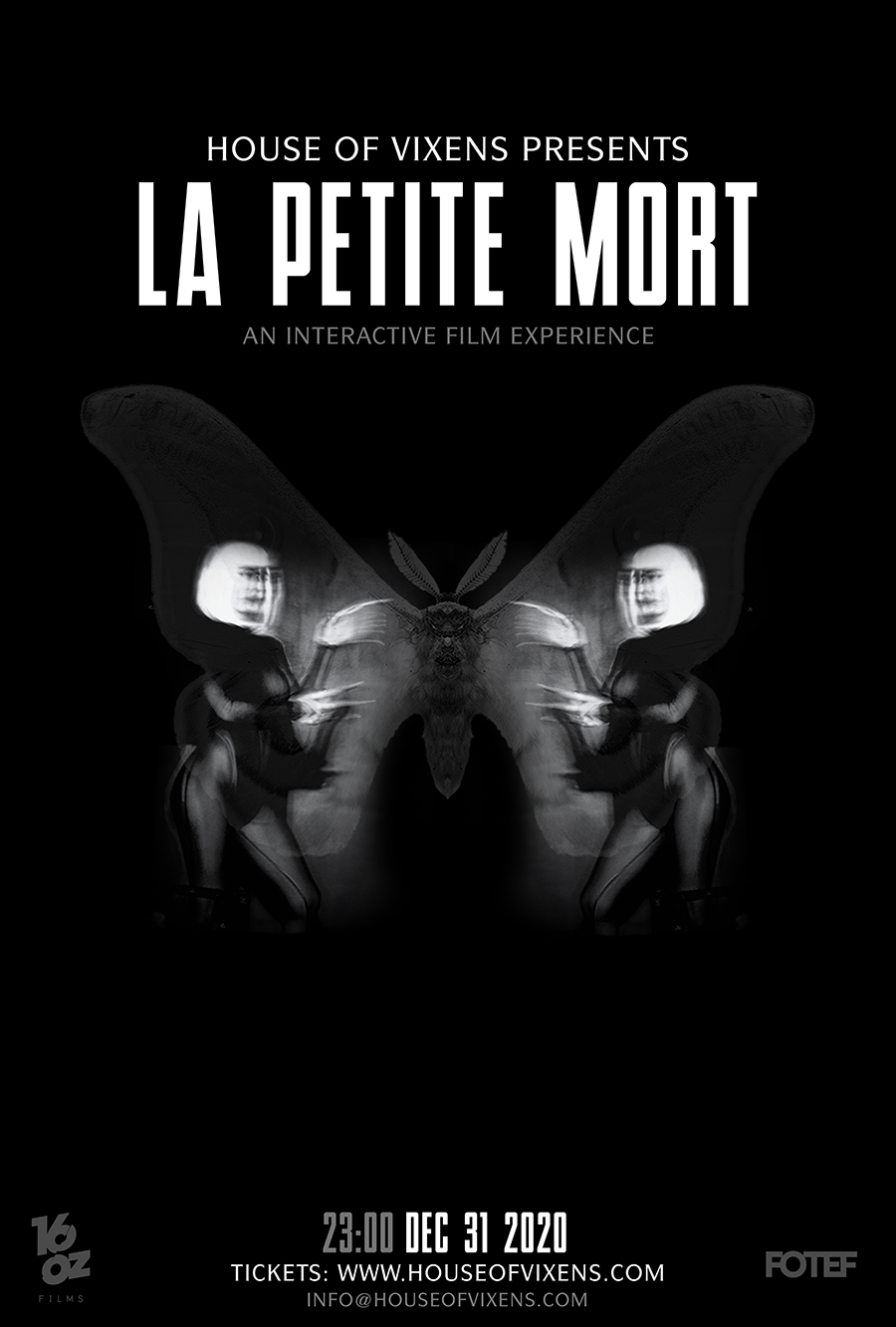 House of Vixens in collaboration with 16 Oz Films – presents La Petit Mort.
Drown all of your final 2020 sorrows, as gatherings to celebrate the New Year are limited by lockdowns, we ask – what else do we have to celebrate, except the end of this bizarre and bitter year?
House of Vixens invites audiences to La Petite Mort – a streamed celebration of the end of the worst year in living memory; a Death Ritual for 2020 via an online luxury immersive film experience. It is also the last ever performance from the ladies of the House of Kittens who feature in this final outing before themselves being put to death, ahead of their rebirth as the Vixens they were always destined to be – for a phoenix must burn in order to emerge.
La Petite Mort will stream for 12 hours only before being taken down It is the first and only time the film will ever be screened in its original edit.
Created by professional artists and dancers, a number of whom have also worked or indeed still work as strippers, Dommes and cam-girls, La Petit Mort is the real deal and is made up of a series of cinematic vignettes, all focusing on erotica and female liberation. House of Vixens makes a firm assertion that visual erotica can be created for far more than the male gaze – making work for people of all genders to experience and explore sexuality and eroticism.
We have curated two different ways for you to join us for this special screening
We invite you to take your pick…
We have the below options for your viewing pleasure